February 12th, 2011
Dear readers, friends and followers. I just wanted to give you a quick heads up of what I was recently doing and where am I heading to.
South East Asia
In January I travelled through South East Asia and served 8 events in 7 cities and 6 countries (Bali, Jakarta, Singapore, Kuala Lumpur, Manila, Hong Kong and Bangkok). It was really great to spend some time with local Flash communities and I have to say - it's great bunch of people - well, but that's always with Flash folks ,)
If you are in the area, you might want to follow these folks on Twitter just in case you want to get involved, speak at events or just come to UG (User Group) meetings and discuss things.
Adobe Asia/Pacific Evangelist:
Paul Burnett
Jakarta:
Ahmad Fathi Hadi (Flash UG manager)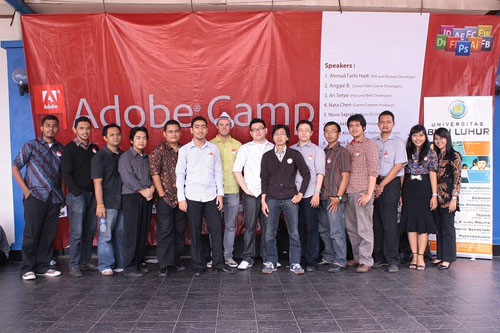 Photo: Adobe Camp Jakarta (organization team)
Singapore:
Stefano Virgilli (Video UG manager)
Shunjie Hu (Flash UG manager)
Kuala Lumpur:
Chua Cheeseng (Flash UG manager)
Manila:
Rey Mendoza (Adobe UG Philippines)
Carlos Nazareno (Phlashers)
John Imbong (Phlashers)
Melch Valimento
Michelle Santos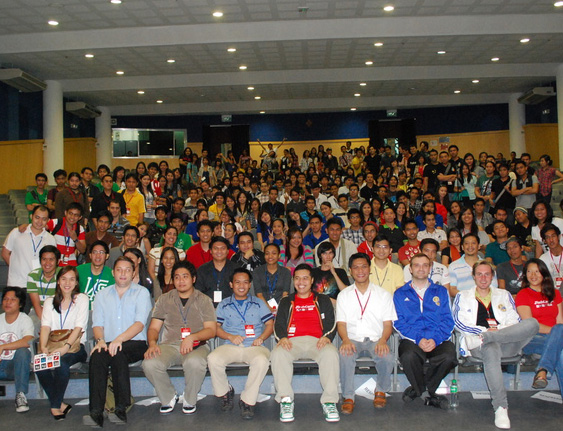 Photo: Flash Camp Manila, reeeally packed!
See 360 picture of me speaking at Flash Camp Manila (by Rey Mendoza)
Hong Kong:
Vicker Leung (Flash UG manager)
Bangkok:
Kajorn Bhirakit (Adobe UG manager)
Peter Moelgaard
What's next? Gaming!
You probably read the post by Lee Brimelow: My New Focus On Flash Gaming, well if you did not, we have the formed new team with focus on gaming and I am in. I will be still covering the things I do now, but in upcoming months you can expect from me tutorials around 3D, multiplayer gaming, Facebook integration and in the next half of the year even more interesting topics. I am personally looking forward to it a lot. And if you have a new game in Flash, idea to write about and so on, just send it my way. Also I will be at Flash Gaming Summit 2011, Game Developers Conference 2011 in San Francisco and speaking at FITC Amsterdam 2011. If you are coming and wanna meet, ping me. Next tutorials about 3D in Flash coming soon. Stay tuned!