September 27th, 2012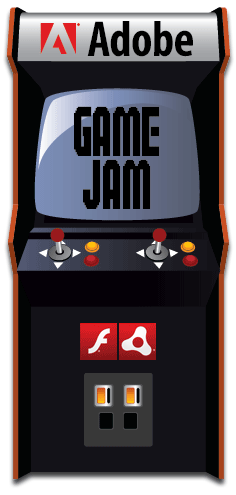 Adobe is running the first official Game Jam in San Francisco and you are invited to join us!
The Game Jam will be held in the Adobe Office San Francisco (Townsend 601) and will kick-off on Friday (19th October 2012) around 4 PM and end on Saturday evening (20th October 2012).
The event is free to attend; snacks and beverages will be provided.
Let's build some great Stage3D games together! Lee Brimelow, Renaun Erickson, Thibault Imbert and I will be there the entire time. We are looking forward to see you.
Visit Adobe Game Jams webpage for more information and registration.
You can also read Renaun's blog post and Lee's blog post about the game jam.
Tweet
No Comments »
No comments yet.
RSS feed for comments on this post. / TrackBack URL
Leave a comment