March 29th, 2012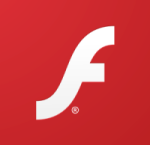 Flash Player 11.2 with playerglobal.swc and AIR 3.2 SDK final versions are now available for download at the official release pages.
Adobe Flash Player - downloads: http://www.adobe.com/support/flashplayer/downloads.html
Download Adobe AIR SDK: http://www.adobe.com/devnet/air/air-sdk-download.html
There are lot of new significant features like mouseLock, middle click, right click, silent auto-update and Stage3D on mobile.
Go and get it.
Tweet
6 Comments »
RSS feed for comments on this post. / TrackBack URL
Leave a comment