November 8th, 2010
I think this is one of the news, which got a little bit lost in all the MAX news.
Next to awesome StageVideo, which can run 1080p video ~0% CPU on Windows desktop PC and 8-10% CPU on new MacBook Air, which can display even 4K video, we had a demo preview at the Adobe Booth, where you could watch a real 3D movie running in a preview of possible future Flash Player.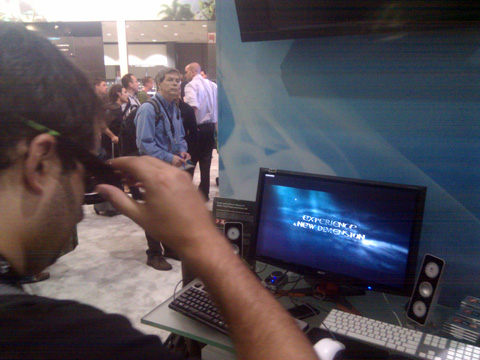 Well, as you can see it's hard to take a picture of 3D video, I guess, you just need to believe me, but pssst, it's reeeally stunning!


Read the rest of this entry »