August 30th, 2010
The recording of seminar I did on Friday 27th 2010.
It includes information mostly about Object Replication and how to start with it. I also explain my P2P VoD project.
Check it out here (42 min.)
http://my.adobe.acrobat.com/p41024225/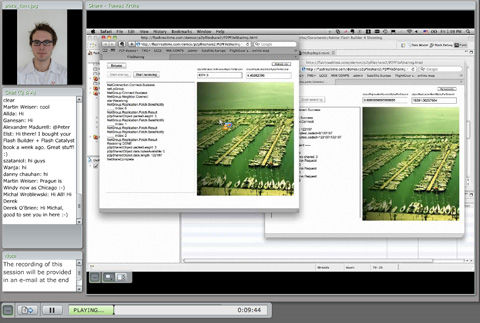 June 4th, 2010
Directed Routing enables you to send data to a specific client in the peer-to-peer group (NetGroup). It requires stable and correct topology to work well - still it's very useful.
There has been already something written about directed routing. But I'd like to share with you much more.
First, let me explain you which methods does what. You have basically three main functions sendToNearest, sendToNeighbor and sendToAllNeighbors. See image below.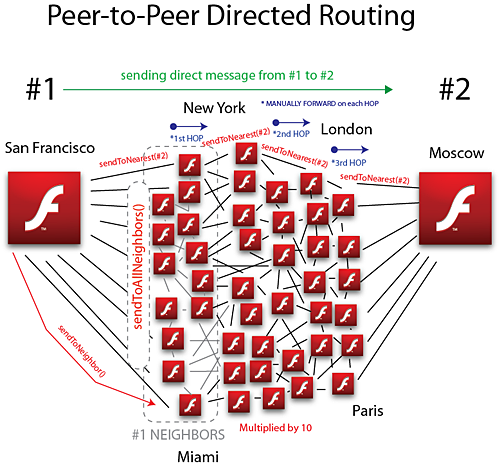 Image: Peer-to-Peer Directed Routing in Flash Player 10.1 [Bigger image]
Continue reading to understand how it all works.
Read the rest of this entry »