October 12th, 2010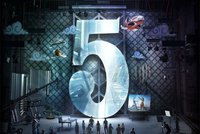 Next week we are hosting Jason Levine (worldwide evangelist at Adobe) in Bratislava and Prague. If you are doing video and audio or streaming, this event is right for you! The event is going to be in English with simultaneous translation to Czech.
Register here (for free). Facebook event (only for reminder purposes).
Jason's invitation to these events:

September 6th, 2010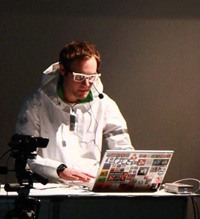 Autumn is nearly here and I have little heads-up for those of you who would like to meet me or come to my sessions during September and October 2010.
Next to that, if you would like to see me speaking somewhere else, just drop me an e-mail to tomkr (at) adobe (dot) kom and we will see what we can do for that and hopefully it will be possible.
Okay, so where you can see me for sure:
IBC.org 2010 - Amsterdam
September 9-14 2010
International Broadcasting Convention - one of the biggest conferences and trade fairs in the world about broadcasting, TV, satellites, cable, digital imaging, audio/video technology and so on.
I will be available at the Adobe Booth out there and also doing theatre sessions about Advanced P2P techniques in Flash. If you are coming, make sure you stop by for a little chat.
For Digital - Prague
September 23 2010
I am going to talk about Augmented Reality.
WebExpo.net 2010 - Prague
September 24-25 2010
Get inspired with the future stuff. Session: Flash and HTML5 - my colleague Petr Pechacek is going to join me for this session.
CS5 Production Premium Launch - Prague, Bratislava
October 19-20 2010
Jason Levine, the Adobe evangelist rockstar is coming to Prague and Bratislava. Registration to be available soon. I will be joining Jason on the stage.
Adobe MAX 2010 - Los Angeles
October 23-27 2010
This is the place to be. The most exciting conference to attend, again in Los Angeles, California.
This year I have a session about Building P2P Multiplayer Games on Tuesday, October, 26th, 3:00 pm - 4:00 pm. Make sure you stop by.
Link to my session
October 24th, 2008
It's been great time with friends from Adobe and partner/distributor companies past three days.
We've been launching Creative Suite 4 for both Slovaks and Czechs.
First day took place at Holiday Inn Hotel in Bratislava. More than 200 people came so we had to add more chairs to the hall, I like such situations

The day started Michal Metlička with his visionary keynote. Then the well adjusted team (Kryštof Pospíšil and Tom Metlička) rocked mostly about publishing CS4 tools Photoshop, Indesign and Illustrator. My session about Flex and AIR including Flash CS4 demo took place after the lunch break. At the end of the day I showed Pixel Bender and Device Central. The Dreamweaver session was hosted by Tomáš Miškovský, web professional from our partner company. Whole day was jokingly moderated by Richard Markuzy.
We gave few presents in the competition for lucky guys.
Second day was actually the same - but in big cinema room in Prague. About 400 people came to see what coming next.
Let me show you few photos:
[flickr album=72157608588695773 num=30 size=Square]
Hope to see you soon at our next CS4 event, which will target video - Premiere, After Effects, Flash Media Server and other products. Watch my calendar so you are in touch with our upcoming events.
-
Photos by Milan and Kryštof